Dosing pump KOMPACT AMS 200
Metering pump electromagnetic,
Manually adjustable 0-100%.
Two frequency range (0÷20% - 0÷100%), input level control.
Proportional analog input (4-20 mA) signal, input level control
Proportional by external signal pulse (flowmeter), mode Splitter, 4:1, input level control.
VAT included
Entrega en 2-3 días (ESP y POR) / 3-4 días (FRA)
Distribuidor: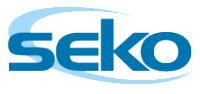 Common features

● Pump analog and digital constant flow rate or proportional , manually adjustable 0-100%, input level control (except that the AMS Model).
● Power supply standard: multi-voltage 100÷ 240 Vac 50-60 Hz (except that AMS Model). 24 Vac/Vdc upon request.
● Complete Kit of installation comprising: valve foot, valve injection, screws and bracket fixing wall.
● Pipe suction PVC tube drive PE.
● PTFE membrane.
● Valve manual bleed.
● Housing PP reinforced with glass fiber. IP65 rated.