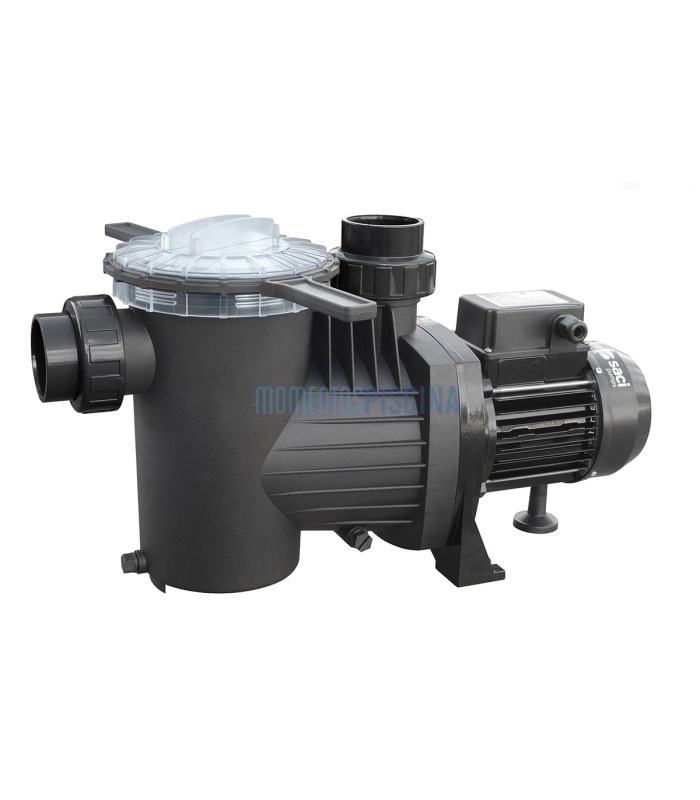  
Pump Saci Winner 33 M
Self-priming pump for swimming pool Winner series
0,33 HP single-phase 
63 mm fittings for gluing or threading
Compatible with salt water 
+ shipping costs, see
here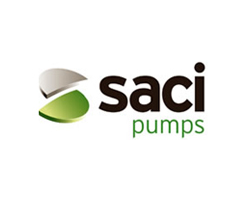 Saci Winner pool pumps 
Saci pumps offer multiple solutions for water filtration either for clean water, dirty water, surface, submersible... always offering the highest quality and guarantee in all its products. 
The Winner self-priming electric pump is perfect for water recirculation in private pools, it is characterized by having a large pre-filter, which provides a high filtration capacity. 
In this case, it is the Winner model of 0.33 HP single-phase that provides a flow rate of 9 m³/h. Perfect for small private pools.
General features
Large pre-filter basket
Filter with transparent polycarbonate cover for easy viewing inside the pre-filter basket
Impossibility of electrical communication with the water, since no part of the motor is in contact with the water.
Can work with salt water thanks to the mechanical seal in AISI-316
Double connection: 2" female thread or 63 mm diameter glue fitting
Low noise emission of 69dB
Technical features
Pump body, seal holder disc, diffuser and opening key in fiberglass reinforced polypropylene guaranteeing an excellent durability
Shaft in stainless steel AISI-316
Impeller in Noryl
Screws in stainless steel AISI-304
Aluminum support base
Cataphoresis painting
Asynchronous IE3 motor at 2900 rpm
Motor bearings lubricated for life to ensure long service life
IP55 protection degree
Class F insulation
The Saci Winner pool pump is equivalent in size to the following pumps:
PSH ND pump
Kripsol KS / KSE pump
Technical data Winner pump
Performance table Winner 33 M
Performance curve Winner 33 M
Dimensions Winner 33 M pump
Power

0,33

Current

Single-phase

Variable speed

No