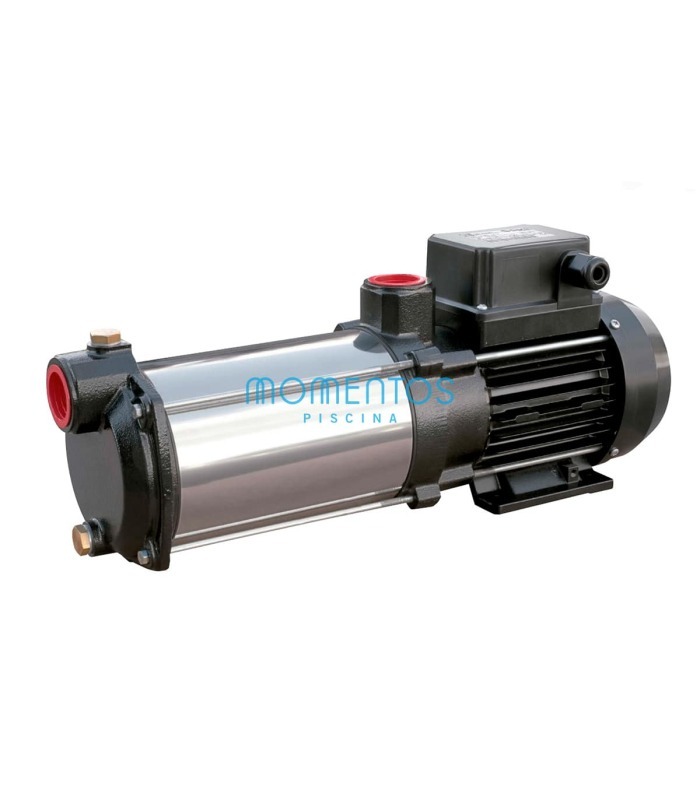  
Pump Saci Sigma 102 M
Horizontal multicellular pump SIGMA series
Pressurization equipment for domestic and industrial use.
Power of 0.33 hp (horsepower) or 0.25 Kw (kilowatts)
Self-priming up to 2 mts.
+ shipping costs, see
here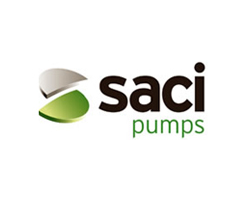 Saci Sigma Pump 
Saci is a Spanish company with more than 40 years of history offering solutions for water treatment, prioritizing respect for the environment and optimizing energy consumption. 
They offer a wide range of products for domestic and industrial use and different solutions to suit different installations. 
The Sigma series stands out for being a horizontal multicellular centrifugal electric pump, ideal for forming small or medium flow pressure equipment, small sprinkler irrigation, among other applications.
The Sigma pump offers the following advantages:
High hydraulic efficiency
Minimal power consumption
Extremely silent
More hygienic 
Single-phase and three-phase models available
Flow rates: from 0.1 m³/h to 21 m³/h
Heights from 8 m.c.a. to 90 m.c.a.
General characteristics
High performance and silent operation
For both domestic and industrial pressurization equipment.
Self-priming up to 2 meters
1" suction and delivery threads
Maximum water temperature at 35ºC
Maximum ambient temperature at 45ºC
Constructive characteristics
AISI 304 stainless steel turbines and pump body.
Diffuser in technopolymer injected with glass fiber.
Suction and discharge body GG-20, internally and externally painted with anti-rust paint by cataphoresis.
Shaft in stainless steel AISI 431
Mechanical seal in graphite and AISI 304 ceramic
Motor characteristics
Asynchronous motor
Closed with external ventilation, suitable for continuous operation
IP55 protection degree
Class F insulation (heating "B")
Suitable for operation through frequency inverters.
A Presscontrol can be incorporated to this surface water pump. It is a device whose function is to order the automatic start and stop of the pump when opening or closing any tap or valve of the installation. 
We have two types of Presscontrol to incorporate to the Sigma multicellular pump, the Sacipress or the Autopress, you can acquire them separately.
Technical data Sigma 100 pump
Different models of the Saci Sigma 100 series are available: 0.33 hp, 0.5 hp and 0.75 hp in single-phase current and 1 hp in single-phase and three-phase current.
In order to choose the right pump it is important to know the flow rate, which will be calculated through the water supply points and the number of dwellings. And the other important parameter is the pressure.
From the result of these parameters and using the following table, the ideal model will be chosen according to the manometric height and the flow rate.
Operating table Sigma 102 M

Dimensions Sigma 102 M

Operating curves Saci Sigma 102 M
Power

0,33

Current

Single-phase