 
Pump ESPA Silen Plus 3HP M
Pump ESPA Silen Plus 3 for pool.
Pool pump single-phase with 3CV of power.
Pump swimming pool ESPA low consumption.
Incorporates wireless control system ESPA Evopool control system.
Water pump with variable frequency drive.
Pump compatible for water treatment salt.
Equipment of filtration for swimming pools, spas, fountains, pumps and ponds.
Selector valve not included, for more information contact our technical service.
Greater energy savings:
- Electricity (up to 84% savings in energy electrical).
- Water (up to a 58% water savings).
* Images technical specifications in the description below.
+ shipping costs, see
here

PUMP ESPA SILEN PLUS 3HP FOR SWIMMING POOL
The pump Espa Silen Plus incorporates to the pool pump ESPA the frequency inverter with a major innovation in its operation to adapt the set to the application pool: the variation of velocities in the working cycles.
SYSTEM PUMP ESPA SILEN PLUS EVOPOOL®
In addition to the pump Silen Plus 3 incorporates a wireless control system, ESPA evopool® control system, to automate the operation of the installation, achieving maximum ease and efficiency of operation. A pump that will help you in your daily savings.
New tool for calculating savings in energy and water with the Silen Plus.
ESPA evopool® control system is a system that detects the position of the selector valve and transmits it to the pump to turn on or off automatically the operation cycle according to that position.
The result, the most advanced model of the range and maximum expression of the technology EVOPOOL® with a number of unique advantages:
ESPA evopool® Control System = toutomatización of the filtering system of swimming pools.
ESPA evopool® Filtration Plus = better filtering.
ESPA evopool® Backwash Plus = best during backwashing.
ESPA evopool® App = Better management of the pump from a smartphone.
Operation ultra-quiet - 45 dB.
Greater energy savings: electricity (up to 84% savings in electrical energy) and water (up to a 58% water savings).
Greater economic savings.
System of work safety in the dry.
Simplicity of installation and use.
Advantages of the APP:
Simplify the start-up and use of the pump
Weekly Scheduler
Energy Saving Calculator
Filtration Speed Calculator
Pump parameter management
APPLICATIONS PUMP ESPA SILEN PLUS 3
Filtration in swimming Pool
Filtration in a hot Tub
Filtration Spa
Whips and suppliers
Ponds
TECHNICAL SPECIFICATIONS ESPA SILENPLUS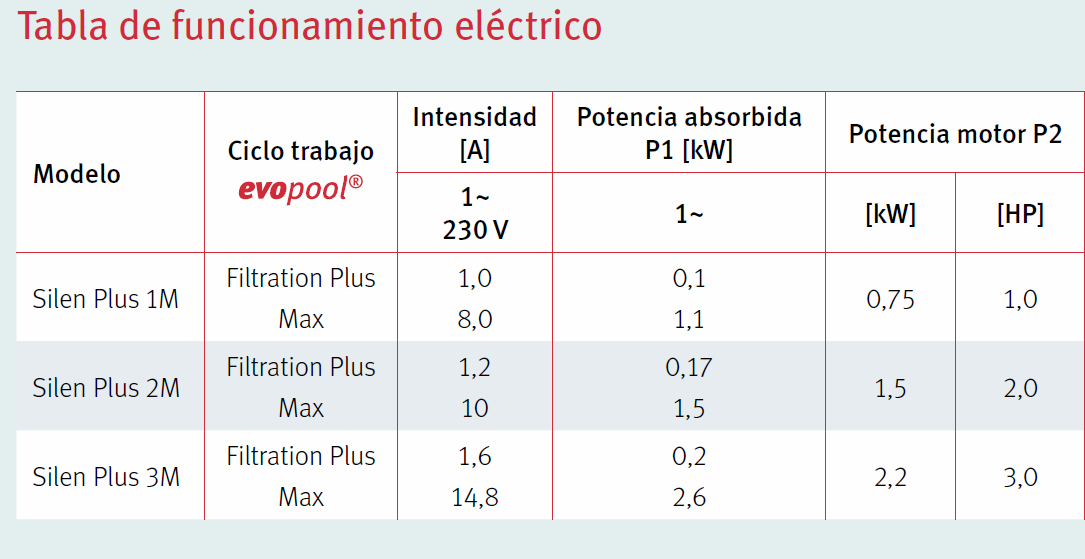 CURVE PERFORMANCE ESPA SILEN PLUS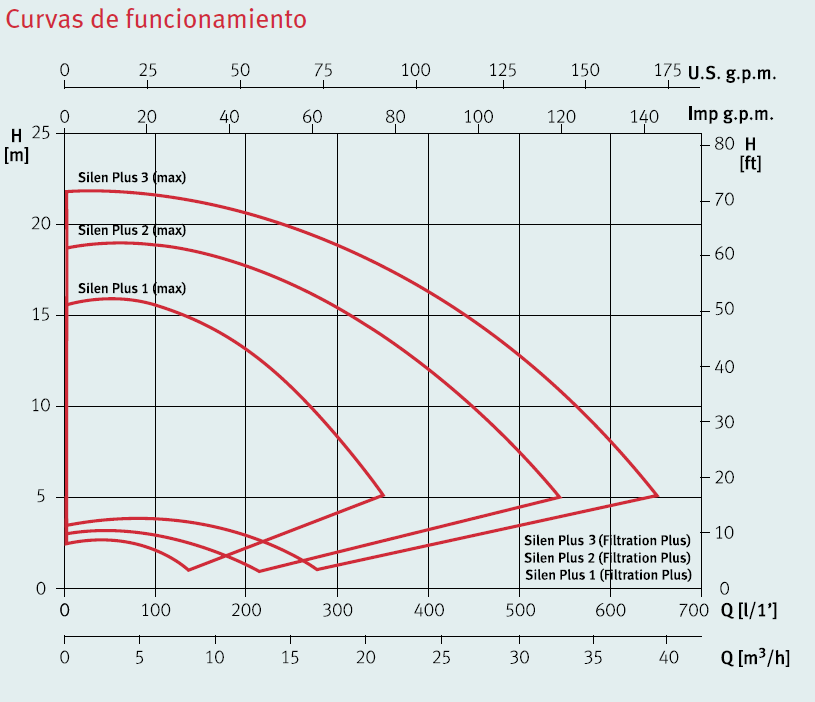 DIMENSIONS ESPA SILENPLUS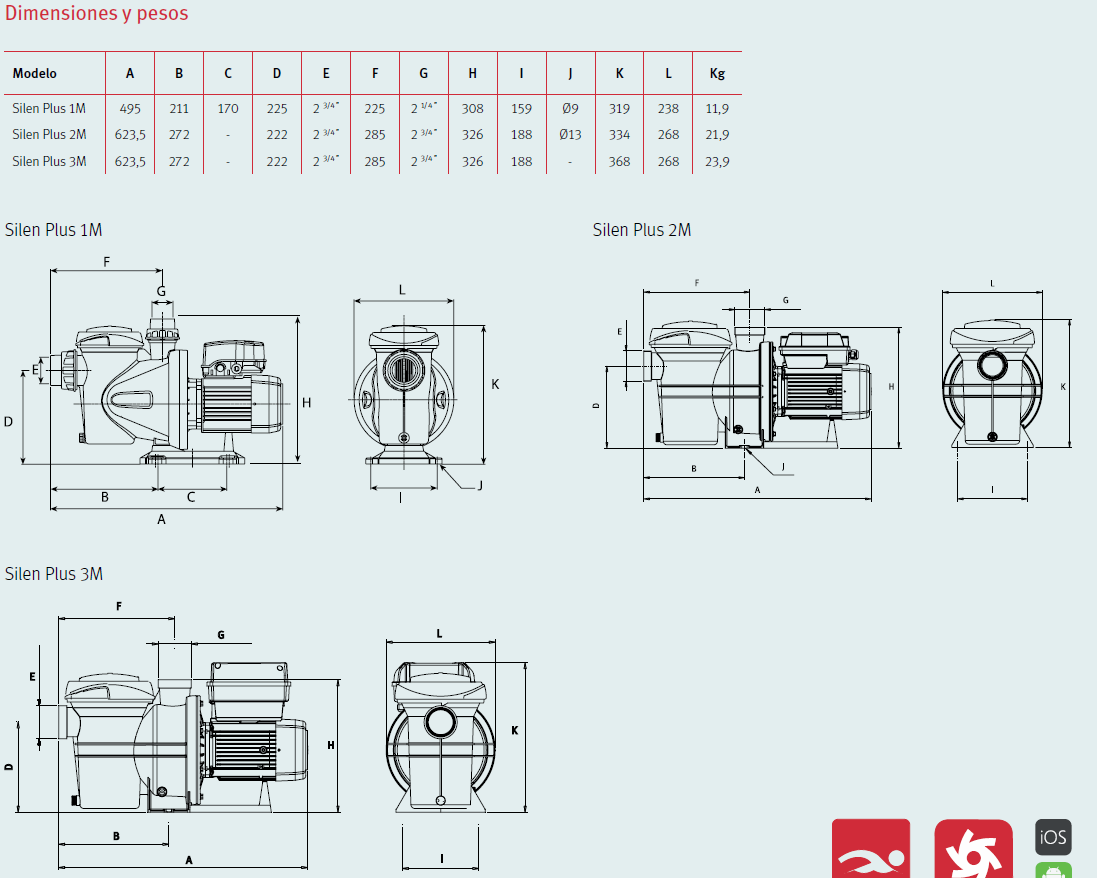 Power

3

Current

Single-phase

Variable speed

Yes