 
Spring cartridge filter kit 9991433-ASSY
Original spare parts for pool cleaners
Four spring cartridges with dimensions of 26,5 x 16 x 1,03 cm
Manufacturer's reference: 9991433-ASSY
Contact our team if you have any doubts about the spare part you need
+ shipping costs, see
here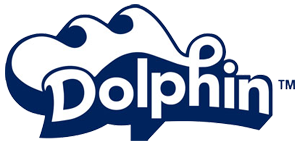 verified reviews(1)
Anonymous customer published the 23/08/2019 following an order made on 20/08/2019
Buena relación calidad -precio. También rapidez en la entrega
Cartridge filters for Dolphin pool cleaners
Dolphin apart from its extensive range of cleaners offers spare parts to replace the parts that are in poor condition and to enjoy the maximum performance offered by the pool robot. 
The kit consists of 4 spring filter cartridges that are placed on top of the cleaner inside the frame for cartridge filters. The lightweight construction makes them easy to remove and insert to ensure easy cleaning of the cartridges.
These filters effectively capture large particles such as leaves. Spring cartridges are recommended for early season and post-storm use and ultra-fine cartridge filters are recommended for weekly seasonal cleaning. 
The spring cartridge kit is compatible with the following cleaners:
Dolphin Active Classic / Active X3.5 / Active X3 / Active X4 / Active X5 / Active Liberty
Dolphin 3 / 4 / 5
Dolphin Logic ECO 40 / Logic ECO 50 / Logic ECO 60
Dolphin Explorer / Explorer Plus
Dolphin Zenit 10 /  Zenit 12 / Zenit 15 / Zenit 20 /  Zenit 30
Dolphin Acuarius R4 / Acuarius R5 / Acuarius R6
Dolphin M400 / M500
Dolphin SF40 / SF50/ SF60
Dolphin F40 / F50/ F60
Dolphin Supreme M4 / Supreme M4 Pro / Supreme M5
Dolphin Pulit E55 / Pulit E70 / Pulit E80 / Pulit E90
Dolphin LR6