 
Roller tube Dolphin 99955951-ASSY
Original spare parts for pool cleaners
Brush tube set
Manufacturer's reference: 99955951-ASSY
Official distributor
+ shipping costs, see
here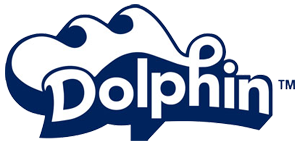 Brush tube assembly Dolphin
Having the brushes in good condition is one of the most important factors, since they are responsible for providing the adherence and traction necessary for the cleaner to work properly. That is why it is also important that all components are kept in good condition such as the roller tube.
The roller tube assembly where the brush is placed is composed of:
Inner tube (1)
Outer tube (2)
Stop ring (3)
Wheel bearing (4)
Cork for wheel inner tube (5)
Replace the damaged or deteriorated assembly with a new one and enjoy maximum performance again. The 99955951 roller tube is compatible with Dolphin cleaners with a drive motor, based on the compatible models listed. 
The roller tube assembly is compatible with Dolphin models:
Dolphin Pool In / Pool Up
Dolphin Active 3 / Active Classic
Dolphin Zenit 10 / Zenit 15
Dolphin Acuarius R4 
Dolphin Logic ECO 40
Dolphin M200
Dolphin Supreme M3 / Supreme M4
Dolphin Master M3 / Master M4
Dolphin DX3 
Dolphin Triton 
Dolphin Explorer
Dolphin Easykleen
Dolphin LR5
Dolphin Swift
Dolphin Swash / Swash CL
Dolphin Sprite B
Dolphin Pulit E50 / Pulit E55
Dolhpin Moby
Dolphin Floorcova
Dolphin Galaxy
Dolphin Saturn
Dolphin M200
Dolphin F40
Dolphin SF40