 
Remote control Dolphin 99954226-ASSY
Original spare parts for pool robots
Remote control for Dolphin pool cleaner 
Manufacturer's reference: 99954226-ASSY
Contact our team if you have any doubts about the spare part you need
+ shipping costs, see
here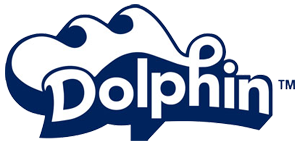 Remote control Dolphin pool cleaners
Dolphin offers a wide range of pool cleaners from the basic range of bottom cleaners to the top of the range with multiple features such as transport trolley or remote control with multiple functions. 
One of the accessories included in the top of the range Dolphin cleaning robots is the remote control. The remote control allows you to set different cleaning programs and drive the cleaner remotely around the pool. In addition to selecting the cleaning cycle, defining a delay or setting the cleaning mode. The cleaning mode can be set to standard, bottom, walls...
Remember that it is important that all the elements of the Dolphin pool robot are in good condition to enjoy maximum performance.
The remote control 99954226 is compatible with Dolphin models:
Dolphin Active X5 / Active Liberty
Dolphin 5
Dolphin 2x2
Dolphin Prox2
Dolphin Dynamic Plus
Dolphin Supreme M5
Dolphin Pulit E90
Dolphin M500
Dolphin Master M5
Dolphin Ultrakleen
Dolphin DX5
Dolphin C6
Dolphin Zenit 30