 
Power cable 230V Dolphin 5898411LF
Original spare parts for pool cleaners
230V power cable for Dolphin power supplies 
Power can range from 220V to 250V.
Contact our team if you have any doubts about the spare part you need
+ shipping costs, see
here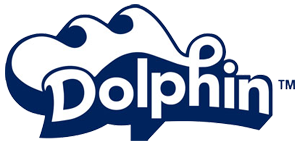 verified reviews(7)
Fabien M. published the 15/07/2022 following an order made on 24/06/2022
mui bien
Albert G. published the 24/06/2022 following an order made on 27/05/2022
Muy bien
Anonymous customer published the 02/04/2021 following an order made on 28/03/2021
Bien
Anonymous customer published the 15/01/2018 following an order made on 24/11/2017
Muy util y funcional, perfecto para el transformador
Anonymous customer published the 28/08/2017 following an order made on 21/08/2017
Se adapta pefectamente al transformador y es un cable de buena calidad.
Comment from Momentos Piscina the 29/08/2017
Muchas gracias Franciso por tu comentario. Esperamos que disfrutes lo que queda del verano de tu limpiafondos ¡y de tu piscina! Un saludo.
Anonymous customer published the 03/04/2017 following an order made on 23/03/2017
Es el cable del robot, perfecto
Power cable 5898411LF for Dolphin transformers 
Buying a Dolphin pool cleaner is guaranteed excellence but if they also offer original spare parts is guaranteed safety. That's why we offer original Dolphin equipment and parts to provide the performance and safety of impeccable cleaning.
The power cable 5898411LF is a Dolphin spare part necessary to connect the power supply of the cleaner to the mains. 
It is important that the cable is properly connected, at one end to the power supply and at the other to the mains. If there is any damage, we recommend purchasing a new power cable. This cable has a voltage of 230 V.
The power cable 5898411LF  is compatible with the following Dolphin cleaners:
Dolphin E10 / E20 / E25 / E30 / E35 / Dolphin E40i
Dolphin POOL IN / POOL UP
Dolphin Seamaster AG / Seamaster CL / Seamaster INT
Dolphin Poolstyle / Poolstyle Plus / Poolstyle 35 / Poolstyle 40i
Dolphin SX10 / SX20 / SX30 / SX40i
Dolphin Carrera 20 / Carrera 25 / Carrera 30 / Carrera 35 / Carrera 40i
Dolphin Avalon 20 / Avalon 25 / Avalon 30 / Avalon 40i
Dolphin Blue Maxi 20 / Blue Maxi 25 / Blue Maxi 30 / Blue Maxi 30 / Blue Maxi 40i
Dolphin Formula 20 / Formula 30 / Formula 35 / Formula 40i
Dolphin Cainan 1 / Cainan 2 / Cainan 3 / Cainan 3i
Dolphin Hammer / Hammer Plus / Hammer 3i
Dolphin Zenit ZFun / Zenit Z1B / Zenit Z2C/ Zenit Z3i
Dolphin Energy C / Energy 200 / Energy 300 / Energy 300i
Dolphin Wolly / Wolly 40i
Dolphin S100 / S200 / S300 /S300i
Dolphin M200 / M400 / M500 
Dolphin Acuarius R2 / Acuarius R4 / Acuarius R5 / Acuarius R6
Dophin Active Classic / Active X3.5 / Active X3 / Active X6
Dolphin Active 4 / Active 4 / Active 5
Dolphin Deluxe Active Liberty 
Dolphin Logic ECO 40 / Logic ECO 50
Dolphin Zenit 10 / Zenit 12 / Zenit 15 / Zenit 20 / Zenit 30 / Zenit Liberty
Dolphin 3 / 4 / 5
Dolphin Magic
Dolphin Easykleen / Superkleen / Ultrakleen
Dolphin Moby
Dolphin 2001 / 3001
Dolphin Master M3 / Master M4 / Master M5
Dolphin Swift
Dolphin Prox2
Dolphin Apagon Bc / Dolphin Cc
Dolphin Explorer / Explorer Plus
Dolphin Triton / Triton Plus
Dolphin Supreme M3 / Supreme M4 / Supreme M5
Dolphin Swash / Swash CL / Swash TC
Dolphin Sprite B / Sprite C / Sprite RC
Dolphin Poseydon
Dolphin Dynamic Plus
Dolphin 2x2
Dolphin W20
Dolphin Pulit E50 / E55 / Pulit E70 / E80 / E90 
Dolphin Saturn
Dolphin Floorcova
Dolphin LR5 / LR6
Dolphin Orbit
Dolphin Capaz 
Dolphin Raudo/ Raudo Ultra
Dolphin DX3 / DX4 / DX5