 
Plug for closing handle Dolphin 9985065
Original spare parts for pool cleaners
Plug for correct closing of the Dolphin robot handle
Manufacturer's reference: 9985065
Contact our team if you have doubts about the spare part you need.
+ shipping costs, see
here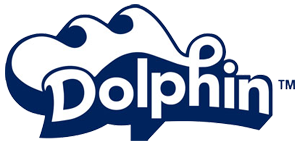 Plug for closing handle robot Dolphin
Buying a Dolphin pool cleaner is guaranteed excellence but if they also offer original spare parts is guaranteed safety. That is why we offer original Dolphin equipment and spare parts to provide the performance and safety of an impeccable cleaning. 
All the parts that make up the Dolphin cleaner are important for proper operation as well as the plugs that are on the handle of the cleaner. Each robot cleaner has a plug in each handle, we recommend purchasing 2 units.
The plug is a spare part that ensures the closing of the handle and thus the safety of the cleaner's grip. 
The closing plug 9985065 is compatible with Dolphin models:
Dolphin 2x2
Dolphin Prox2
Dolphin 2001 / 3001
Dolphin Explorer / Explorer Plus
Dolphin Triton / Triton Plus
Dolphin Logic Eco 40 / Logic Eco 50 / Logic Eco 60
Dolphin Acuarius R4 / Acuarius R5 / Acuarius R6
Dolphin F40 / F50 / F60
Dolphin SF 40 / SF 50 / SF 60
Dolphin Supreme M4 / Supreme M4 Pro / Supreme M5
Dolphin Superkleen / Ultrakleen
Dolphin Poseydon
Dolphin Dynamic Plus
Dolphin DX4 / DX5
Dolphin M400 / M500
Dolphin LR6
Dolphin Sprite C / Sprite RC
Dolphin C5 / C6
Dolphin Evolution X5
Dolphin Swash CL / Swash TC