 
Non-return bag 9980891
Original spare parts for Dolphin pool cleaners
Non-return bag for pool robot
For filtration systems with cartridge filters. 
Contact our team for any question 
+ shipping costs, see
here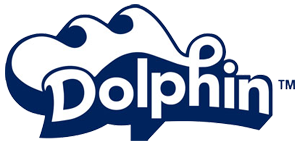 verified reviews(1)
luc Jean G. published the 21/05/2022 following an order made on 10/05/2022
Muy biene
Non-return bag for Dolphin cartridge filters 
The non-return bag is an element that is placed inside the cartridge filter holder of Dolphin pool cleaners. Its function is to enclose the dirt that is sucked in to contain it inside the cartridge filters so that it does not return to the pool. 
This spare part is placed in the support of the cartridge filters, so only Dolphin pool cleaners with a cartridge filtration system will have this element. 
If you have the non-return bag in bad condition, we recommend you to buy a new one to ensure a correct functioning and therefore an impeccable cleaning of the pool. 
The 9980891 non-return bag is compatible with the following Dolphin models
Dolphin Active Classic / Active X3 / Active X4 / Active X5 / Active Liberty
Dolphin 3 / 4 / 5
Dolphin Zenit 10 / Zenit 15 / Zenit 20 / Zenit 30
Dolphin Explorer / Explorer Plus
Dolphin Supreme M4 / Supreme M4 Pro / Supreme M5
Dolphin Logic ECO 40 / Logic ECO 50 / Logic ECO 60
Dolphin SF 40 / SF 50 / SF 60
Dolphin F40 / F50 / F60
Dolphin Acuarius R4 / Acuarius R5 / Acuarius R6
Dolphin LR6
Dolphin M400 / M500
Dolphin Pulit E55 / E70 / E80 / E90