 
Motor protection screen Dolphin 6203703
Original spare parts for pool robot 
Motor protection grill for Dolphin pool cleaners
Manufacturer's reference: 6203703
Contact our team if you have any doubts about the spare part you need
+ shipping costs, see
here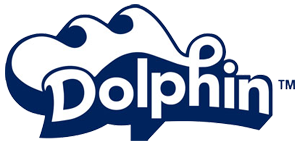 Protection grid Dolphin pool cleaner
Ensuring the protection of the Dolphin spare parts is vital to guarantee a correct operation of the pool cleaner robot. In our online store we have the necessary spare parts to ensure a perfect performance of your robot and an impeccable cleaning, at an unbeatable price. 
This spare part has a very important function, to avoid that the dirt accumulated in the bag can cause damage to the motor. This mesh is placed between the motor and the filter bag. 
Replace the protection mesh in bad condition with a new replacement, in this way you will ensure the protection of the motor and that the cleaner can make a perfect cleaning.
The protection screen 6203703 is compatible with Dolphin models:
Dolphin 2x2
Dolphin Prox2
Dolphin 2001 / 3001
Dolphin Dynamic Plus
Dolphin Superkleen / Ultrakleen
Dolphin Sprite C / Sprite RC
Dolphin C5 / C6
Dolphin Evolution X5