Motor cable connector kit Dolphin 9991279
Original spare parts for pool cleaners
Connection kit between self-floating cable and Dolphin robot motor
Manufacturer's reference: 9991279
Contact our team if you have any doubts about the spare part you need
Delivery within 2-3 days (ESP AND POR) / 3-4 days (FRA) / 5-7 days (EU)
Distributor: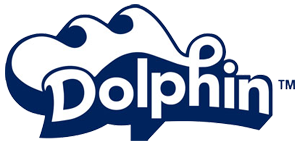 Connection Kit Dolphin 9991279
The Dolphin pool cleaners offer a great performance and have a long service life but over time some of the parts may suffer wear so we have the necessary original spare parts so that your Dolphin pool robot can leave your pool in perfect condition.
All the elements that make up the Dolphin pool cleaner are important for its proper functioning, as well as the connection kit 9991279. This kit is composed of several elements that guarantee the connection between the self-floating cable and the motor. 
The kit is composed of 6 essential elements for a correct connection between the cable and the motor. Secure connection for optimal Dolphin cleaner performance.
The 9991279 connection kit is compatible with Dolphin models:
Dolphin W20
Dolphin Pool In / Pool Up
Dolphin Prox2
Dolphin 2001 / 3001
Dolphin Apogon Bc / Apogon Cc
Dolphin Master M3 / Master M4 / Master M5
Dolphin Poseydon
Dolphin Dynamic Plus
Dolphin Moby
Dolphin Triton / Triton Plus
Dolphin Easykleen / Superkleen / Ultrakleen
Dolphin Swift
Dolphin Swash / Swash CL / Swash TC
Dolphin Sprite B / Sprite C / Sprite RC
Dolphin Magic
Dolphin DX3 / DX4 /DX5
Dolphin M200
Dolphin C5 / C6
Dolphin Evolution X5
Dolphin Supreme M3
Dolphin LR5
Dolphin Pulit E50
NELSON S. published the 29/06/2021 following an order made on 21/06/2021
Comprado por recomendación de Carles con buen acierto.