 
Impeller tube Dolphin 9995071
Replacement impeller tube for pool cleaner.
Color may vary: yellow or black depending on availability
Manufacturer's reference: 9995071
Contact our team if you have any questions about the replacement part you need
+ shipping costs, see
here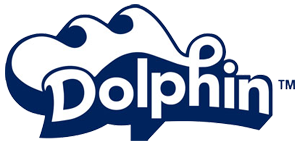 Impeller tube for Dolphin pool cleaner
It is important to have a Dolphin pool cleaner in perfect condition, that's why we offer the original spare parts so you can leave the cleaner in perfect condition and get the most out of it. This way you will be able to enjoy clean water again.
The impeller tube is an original Dolphin spare part that is placed on top of the cleaner housing. Its function is to act as a plug and at the same time to protect the turbine. In this way, if the cap is in perfect condition and makes a perfect seal, it will ensure that no dirt enters and that the internal elements of the robot are not damaged.
The color of the impeller tube 999505071 may vary depending on stock, but it is compatible with the models listed.
Impeller tube 999505071 is compatible with Dolphin models:
Dolphin 2x2
Dolphin Prox2