 
Handle clip spring Dolphin 3917031
Original spare parts for pool robot
Spring handle clip for Dolphin pool cleaner 
Manufacturer's reference: 3917031
Contact our team if you have any doubts about the spare part you need
+ shipping costs, see
here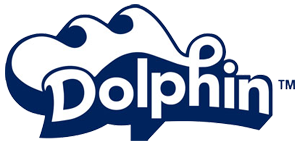 Dolphin Pool Cleaner Handle Clip Spring
Dolphin pool cleaners offer great performance and have a long service life but over time some of the parts may suffer wear and tear so we have the original spare parts necessary for your Dolphin pool robot can leave your pool in perfect condition.
All the parts that make up the Dolphin pool cleaner are important for proper operation as well as the springs that are on the handle of the cleaner. Each robot cleaner includes two springs on each side of the handle, we recommend purchasing all 4 units.
We recommend replacing damaged or malfunctioning springs to ensure proper grip on the handle and therefore proper operation of the cleaner handle.
The handle clip spring 3917031 is compatible with Dolphin pool cleaners:
Dolphin 2x2
Dolphin Prox2
Dolphin 2001 / 3001
Dolphin Explorer  / Explorer Plus
Dolphin Dynamic Plus
Dolphin Superkleen / Ultrakleen
Dolphin Supreme M4 / Supreme M4 Pro / Supreme M5
Dolphin Logic Eco 40 / Logic Eco 50 / Logic Eco 60
Dolphin Acuarius R4 / Acuarius R5 / Acuarius R6
Dolphin F40 / F50/ F60
Dolphin SF 40/ SF 50 / SF 60
Dolphin M400 / M500
Dolphin C5 / C6
Dolphin Evolution X5
Dolphin Sprite C / Sprite RC