Float for cable Dolphin 99960081
Original spare parts for pool cleaners
Float for Dolphin floating cable 
Manufacturer's reference: 99960081
Contact our team if you have any doubts about the spare part you need
Delivery within 2-3 days (ESP AND POR) / 3-4 days (FRA) / 5-7 days (EU)
Distributor: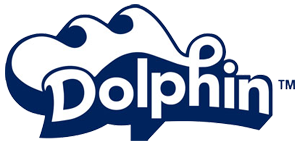 Float for Dolphin pool cleaner cable 
Dolphin pool cleaners offer great performance and have a long service life but over time some of the parts may suffer wear and tear so we have the original spare parts necessary for your Dolphin pool robot can leave your pool in perfect condition.
The Dolphin pool cleaner cable contains a float, this part optimizes the cleaning and facilitates the mobility of the cleaner around the pool. It is important that the float is in good condition to facilitate the movement of the cable and the pool robot. 
The 99960081 float for the cable is compatible with the following models:
Dolphin E10 / E20 / E25
Dolphin Pool In / Pool Up
Dolphin Seamaster AG / Seamaster CL
Dolphin Poolstyle / Poolstyle Plus
Dolphin SX10 / SX20
Dolphin Carrera 20 / Carrera 25
Dolphin Blue Maxi 20 / Blue Maxi 25
Dolphin S100 
Dolphin Hammer 
Dolphin Zenit ZFun
Dolphin Zenit 10 / Zenit 12
Dolphin Active X3 
Dophin 3
Dolphin W20
Dolphin 2001
Dolphin Apogon Bc 
Dolphin Master M3
Dolphin DX3
Dolphin M200
Dolphin Poseydon
Dolphin Moby
Dolphin Triton
Dolphin Easykleen / Superkleen
Dolphin Swift
Dolphin Swash
Dolphin Sprite B / Sprite C
Dolphin Magic
Dolphin Supreme M3
Dolphin Pulit E50 / Pulit E55