 
Filter bag 70 micron Dolphin 99954307-ASSY
Original spare parts for pool cleaners
Filter bag of 70 micro to collect the finest debris
Manufacturer's reference: 99954307-ASSY
Contact our team if you have any doubts about the spare part you need
+ shipping costs, see
here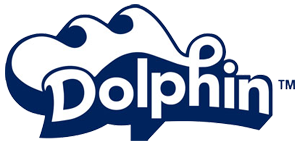 verified reviews(3)
Anonymous customer published the 04/09/2021 following an order made on 28/08/2021
Buena compra
Anonymous customer published the 21/07/2021 following an order made on 10/07/2021
Es la bolsa apropiada,se adapta perfectamente, como la original, buena relación calidad precio
Antonio F. published the 18/09/2019 following an order made on 13/09/2019
Bien
Filter bag 70 micron Dolphin
Buying a Dolphin pool cleaner is guaranteed excellence but if they also offer original spare parts is guaranteed safety. That is why we offer original Dolphin equipment and spare parts to provide the performance and safety of an impeccable cleaning. 
It is important to choose the right filtration according to the type of dirt that accumulates in the pool. Lower micron filters are ideal for collecting finer particles and higher micron filters are perfect for capturing larger debris such as leaves. 
The porosity level offered by this filter bag is 70 microns, advisable for collecting fine particles. We recommend using the higher micron filter bag at the beginning of the season or after a storm when there is more debris and the lower micron filter bag for weekly pool cleaning. 
The 70 micron filter bag is compatible with Dolphin models:
Dolphin W20
Dolphin Pool In / Pool Up
Dolphin Apogon Bc
Dolphin Poseydon
Dolphin Moby
Dolphin Triton / Triton Plus
Dolphin Easykleen
Dolphin Swift
Dolphin Swash / Swash CL / Swash TC
Dolphin Sprite B
Dolphin Orbit
Dolphin Floorcova
Dolphin Triton / Triton Plus
Dolphin DX3 / DX4 / DX5
Dolphin Master M3
Dolphin Supreme M3
Dolphin Pulit E50