 
Filter bag 50 micron Dolphin 9995430-ASSY
Original spare parts for pool cleaners
Filter bag of 50 micron to retain ultrafine particles 
Manufacturer's reference: 9995430-ASSY
Contact our team if you have any doubts about the spare part you need
+ shipping costs, see
here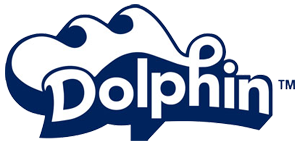 verified reviews(1)
Anonymous customer published the 07/02/2017 following an order made on 26/12/2016
Yo pensaba que con este micraje, el robot iba a quitar todo el polvo del fondo de la piscina, pero quiero entender que el polvo es demasiado fino y no lo termina de eliminar.
Comment from Momentos Piscina the 07/02/2017
Hola Antonio Así es, de momento no existe una bolsa de filtro más fina que la de 50 micras. Para extraer partículas más pequeñas recomendamos la utilización de un floculante, limpiafondos manual para recoger las particulas que se han depositado en el fondo y filtro en posición desagüe. Cualquier duda contacta con nosotros, estaremos encantados de ayudarte. Un saludo, Antonio.

Show exchanges

Hide exchanges
Filter bag 50 micron Dolphin
One of the most purchased Dolphin spare parts are the filters for the pool cleaner, as this is where most dirt accumulates. To increase the life span, we recommend washing the filter after each cleaning cycle. 
Choosing the right filtration according to the type of dirt that accumulates in the pool is important to achieve an impeccable cleaning of the pool. Lower micron filters are ideal for collecting finer particles and higher micron filters are perfect for capturing larger debris such as leaves. 
The porosity level offered by this filter bag is 50 microns, advisable for collecting very fine particles such as grit that accumulates on the bottom of the pool. We recommend to use the filter bag of more microns at the beginning of the season or after a storm when there is more dirt and the filter bag of less microns for the weekly cleaning of the pool. 
The 50 micron filter bag is compatible with Dolphin models:
Dolphin 2x2
Dolphin Prox2
Dolphin 2001 / 3001
Dolphin Dynamic Plus
Dolphin Superkleen / Ultrakleen
Dolphin C5 / C6
Dolphin Evolution X5
Dolphin Sprite C / Sprite RC