 
Filter bag 150 micron Dolphin 9995431-ASSY
Original spare parts for pool cleaners
Filter bag of 150 micron to collect the coarsest dirt
Manufacturer's reference: 9995431-ASSY
Contact our team if you have any doubts about the spare part you need
+ shipping costs, see
here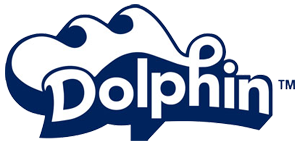 Filter bag 150 micron Dolphin
Having all the elements that make up the Dolphin robot cleaner in good condition is important to ensure a perfect performance of your robot and an impeccable cleaning.
It is important to choose the right filtration according to the type of dirt that accumulates in the pool. Lower micron filters are ideal for collecting finer particles and higher micron filters are perfect for capturing larger debris such as leaves. 
The porosity level offered by this filter bag is 150 microns, advisable for collecting coarser particles such as leaves. We recommend using the higher micron filter bag at the beginning of the season or after a storm when there is more debris and the lower micron filter bag for weekly pool cleaning. 
Replace your bad filter bag with a new one and improve the filtration capacity and therefore the cleaning capacity. Better performance at an unbeatable price. 
The 150 micron bag filter is compatible with Dolphin pool cleaners:
Dolphin 2x2
Dolphin Prox2
Dolphin 2001 / 3001
Dolphin Dynamic Plus
Dolphin Superkleen / Ultrakleen
Dolphin C5 / C6
Dolphin Evolution X5
Dolphin Sprite C / Sprite RC