 
Combined PVC Brush 1 half Dolphin 6101656
Original spare parts for pool robots
Combined PVC brush for pool cleaner with double motor drive
Foam rings to be purchased separately (ref. 6101611)
Contact our team for any questions
+ shipping costs, see
here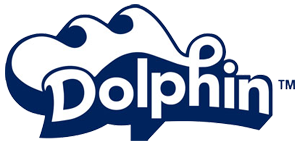 verified reviews(2)
Santiago G. published the 05/05/2022 following an order made on 27/03/2022
muy caro
Anonymous customer published the 25/07/2016 following an order made on 08/07/2016
MUY BUENOS
Comment from Momentos Piscina the 04/08/2016
¡Gracias!
Combined PVC brush Dolphin 6101656
Having the PVC brushes in good condition is one of the most important factors, since they are responsible for providing the adherence and traction necessary for the pool cleaner to work properly. It is important to have the right brushes depending on the pool liner. 
Depending on the pool liner we differentiate:
PVC brushes: ideal for pools with cement, PVC and liner coatings.
Combined brushes: perfect for rustic ceramic and fiberglass liners. 
PVA brushes: total adherence with very slippery ceramic coatings.
Opting for a combined brush is always a good option, the foam rings provide greater adherence to the pool robot and therefore greater performance and efficiency in cleaning. It is the all-rounder brush, ideal for any type of liner. 
The 6101656 combination brush is for Dolphin pool cleaners that have two drive motors, two front brushes and two rear brushes. Each brush contains a slot to attach a foam ring. Foam rings are not included, they can be purchased from our online store.
NOTE: We recommend changing the 4 foam rings to ensure perfect adhesion.
The combined PVC brush 6101656 is compatible with Dolphin pool cleaners:
Dolphin Active X4 / Active X5 / Active Liberty
Dolphin Prox2
Dolphin Dynamic Plus
Dolphin Supreme M4 Pro / Supreme M5
Dolphin M400 / M500 
Dolphin Master M5
Dolphin Sprite RC
Dolphin DX4 / DX5
Dolphin Logic ECO 50 / Logic ECO 60
Dolphin Zenit 20 / Zenit 30
Dolphin Acuarius R5 / Acuarius R6
Dolphin LR6
Dolphin F60
Dolphin SF 60
Dolphin Triton Plus
Dolphin Ultrakleen
Dolphin Explorer Plus
Dolphin Pulit E70 / E80 / E90
Dolphin C5 / C6
Dolphin Evolution X5