 
Sprinkler irrigation TORO Mini 8
Apersor TORO irrigation series Mini 8
Official distributor
Covers all the needs of a residential irrigation/commercial in an efficient manner.
Sprinkler turbine 1/2".
+ shipping costs, see
here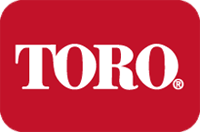 verified reviews(1)
Rafa F. published the 15/03/2022 following an order made on 08/03/2022
Guay
Features Sprinkler irrigation TORO Mini 8
It adapts to the areas where the diffuser does not reach but the area to be watered is small for a sprinkler of greater scope.
Your sprinkler 1/2" allows you to irrigate more effectively, with a savings of water and money.
Cost per square meter less than with diffusers, requiring fewer seasons of irrigation.
Indicator arc visible from the top of the sprinkler, adjustable from 45º to 360º.
5 interchangeable nozzles (comes pre-installed with the nozzle #1,5)
Part and full circle in one model.
Screw radius adjustment stainless steel: allows you to decrease the range by 25%.
Mechanism of ratchet that facilitates the re-orientation of the arc adjusted.
Specifications Sprinkler irrigation TORO Mini 8
-Nozzles
Strip flow rate: 3-11,3 L/min
Trajectory: 25°
-Pop-up
Strip flow rate: 3-11,3 L/min
Recommended working pressure: 2,4-3,5 bars
Maximum working pressure: 4,1 bars
Outlet threaded 1⁄2" NPT/BSP
Emergency up to the nozzle: 95 mm (3 3⁄4")
Dimensions:
- Diameter of body: 44 mm (1 3⁄4")
- Cap diameter: 57 mm (2 1⁄4")
- Height: 150mm (6")