 
Dolphin power supply connection plug
Power supply connection plug
Floating cable connector to power source
Contact our team if you have any doubts about the spare part you need
+ shipping costs, see
here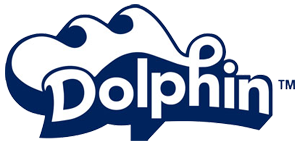 verified reviews(3)
Nicolas M. published the 15/05/2023 following an order made on 28/04/2023
Perfecto
Anonymous customer published the 21/07/2021 following an order made on 11/07/2021
Todo perfecto y rápido
Anonymous customer published the 23/08/2019 following an order made on 21/08/2019
Perfecto
Floating cable connector with power supply Dolphin
In our online store we have original Dolphin spare parts to be able to repair and replace the parts in bad condition and thus enjoy the maximum performance of your Dolphin pool cleaner. 
The correct coupling of the parts is important to ensure a good connection and therefore guarantee a perfect operation of the pool robot.
It is important that the connection plug is properly connected to the floating cable on one side and to the power supply on the other side. Otherwise, the robot will not work. This is an Amphenol connector that guarantees a safe and reliable connection. 
IMPORTANT: part number 5000017 is fully compatible with part number 5000009.
The connection plug is compatible with the following Dolphin cleaners:
Dolphin E10 / E20 / E25 / E30 / E40i
Dolphin Pool In / Pool Up
Dolphin Seamaster AG / Seamaster CL / Seamaster INT
Dolphin Poolstyle / Poolstyle Plus / Poolstyle 40i
Dolphin SX10 / SX20 / SX30 / SX40i
Dolphin Carrera 20 / Carrera 25 / Carrera 30 / Carrera 40i
Dolphin Avalon 20 / Avalon 25 / Avalon 30 / Avalon 40i
Dolphin Blue Maxi 20 / Blue Maxi 25 / Blue Maxi 30 / Blue Maxi 35 / Blue Maxi 40i
Dolphin Formula 20 / Formula 30 / Formula 40i
Dolphin Acuarius R2 / Acuarius R4 / Acuarius R5 / Acuarius R6
Dolphin Cainan 1 / Cainan 2/ Cainan 3 / Cainan 3i
Dolphin Hammer / Hammer Plus / Hammer i
Dolphin ZFun / Z1B / Z2C / Z3i
Dolphin Energy C / Energy 200 / Energy 300 / Energy 300i
Dolphin Wolly / Wolly 40i
Dolphin S100 / S200 / S300 / S300i
Dolphin Active Classic / Active X3 / Active X3.5 / Active X4 / Active X5/ Active X6
Dolphin Zenit 10 / Zenit 12 / Zenit 15 / Zenit 20 / Zenit 30 / Zenit 60
Dolphin Logic ECO 40 / Logic ECO 50 / Logic ECO 60
Dolphin M400 / M500 / M600
Dolphin 3 / 4 / 5
Dolphin W20
Dolphin 2x2
Dolphin Prox2
Dolphin 2001 / 3001
Dolphin Apagon Bc / Apagon Cc
Dolphin Explorer / Explorer Plus
Dolphin Master M3 / Master M4 / Master M5
Dolphin Poseydon
Dolphin Dynamic Plus
Dolphin Pulit E50 / Pulit E55 / Pulit E70 / Pulit E80 / Pulit E90
Dolphin Moby
Dolphin Triton / Triton Plus
Dolphin Easykleen / Superkleen / Ultrakleen
Dolphin Swift
Dolphin Swash
Dolphin Supreme M3 / Supreme M4 / Supreme M4 Pro / Supreme M5 
Dolphin Sprite B / Sprite C / Sprite RC
Dolphin Magic
Dolphin DX3 / DX4 / DX5
Dolphin F40 / F50 / F60
Dolphin SF40 / SF50 / SF60
Dolphin LR5 / LR6
Dolphin Evolution X5
Dolphin C5 / C6
Dolphin Floorcova
Dolphin Thuner 10 / Thunder CB / Thunder 20 / Thunder 30
Dolphin Cosmos 20 / Cosmos 30