Black turbine propeller Dolphin 9995266
Original spare parts for pool cleaners
Propeller / turbine with screw for Dolphin Robots
Manufacturer part number: 9995266
Contact our experts if you have any doubts about the spare part you need
Distributor: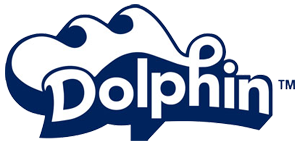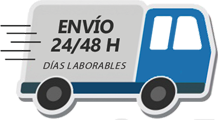 Original spare part Dolphin black turbine propeller 9995266
Dolphin offers a wide range of pool cleaners with spare parts to replace the parts that are in poor condition and thus be able to put the cleaner back in operation to enjoy a clean and crystal clear water. 
Replace the propeller / turbine worn or in poor condition by the original Dolphin replacement to enjoy the maximum performance of your pool. Formed by three black blades with a fixing screw.
The turbine propeller is compatible with the following pool cleaners:
Dolphin E10 / E20 / E25 / E30 / E35 / E40i
Dolphin Seamaster AG / Seamaster CL / Seamaster INT
Dolphin Poolsyle / Poolstyle Plus / Poolstyle 35 / Poolstyle 40i
Dolphin SX10 / SX20 / SX30 / SX40i
Dolphin Carrera 20 / Carrera 25 / Carrera 30 / Carrera 35 / Carrera 40i
Dolphin Avalon 20 / Avalon 25 / Avalon 30 / Avalon 40I
Dolphin Blue Maxi 20 / Blue Maxi 25 / Blue Maxi 30 / Blue Maxi 35 / Blue Maxi 40i
Dolphin Formula 20 / Formula 30 / Formula 35 / Formula 40i
Dolphin Cainan 1 / Cainan 2 /  Cainan 3/ Cainan 3i
Dolphin Hammer / Hammer Plus / Hammer i
Dolphin Zenit ZFun / Zenit Z1B /Zenit Z2C / Zenit Z3i 
Dolphin Energy C/ Energy 200 / Energy 300 / Energy 300i
Dolphin Wolly / Wolly 40i
Dolphin S100 / S200 / S300 / S300i
Dolphin Acuarius R2 / Acuarius R4 / Acuarius R5 / Acuarius R6
Dolphin Active Classic / Active X3.5 / Active X3 / Active X4 / Active X5
Dolphin 3 / 4 / 5
Dolphin Zenit 10 / Zenit 12 / Zenit 15 / Zenit 20 / Zenit 30 / Zenit Liberty
Dolphin Apogon Bc / Apogon Cc
Dolphin Supreme M4 / Supreme M5
Dolphin Explorer / Explorer Plus
Dolphin Logic ECO 40 / Logic ECO 50 / Logic ECO 60
Dolphin DX4 / DX5
Dolphin Triton Plus
Dolphin SF 40 / SF 50 / SF 60
Dolphin M400 / M500
Dolphin Master m4 / Master M5
Dolphin AMS 30
Dolphin LR5 / LR6
Dolphin F40 / F50  /F60
Dolphin Pulit E55 / Pulit E70 / Pulit E80 / Pulit E90
Antonio S. published the 04/09/2022 following an order made on 23/08/2022
Perfecto y muy económico