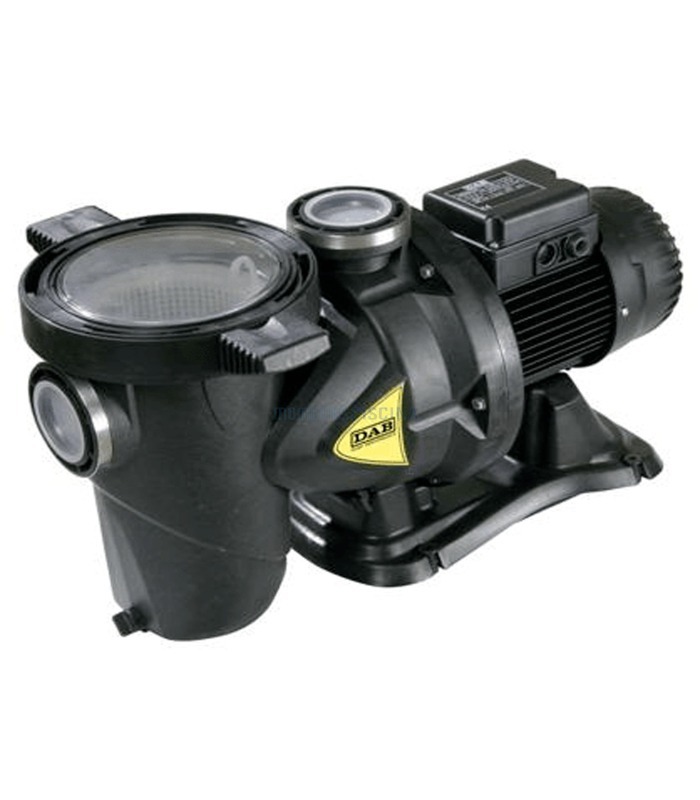  
Pump DAB Euroswim 300 T
Pump for swimming pools of 3 HP three Phase.
With prefilter built-in.
For the recirculation of the water of swimming pools of large size.
Connection by means of fittings 2" threaded.
Pump suitable for swimming pools with saline chlorination.
+ shipping costs, see
here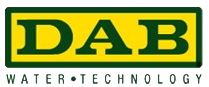 verified reviews(1)
Anonymous customer published the 30/06/2021 following an order made on 20/06/2021
veloci e precisi, pompa ottima
PUMPS EUROSWIM SWIMMING POOL
Range of motor power from 1/2 HP to 3 HP
Pumps DAB pool cover all demanas of the domestic market and residential.
Pre-filter with transparent lid large size
Limits the risk of jamming and facilitates the cleaning work, reducing the frequency.
Motor ultra-quiet, with maximum yields
Its low noise emission (64 - 67 dBA) and its high efficiency of operation make it indispensable for the welfare and the tranquility in the environment of the swimming pool. In addition, it reduces the consumption of energy and respects the environment.
Reliable and ready for your use
Thanks to the mouths of suction and discharge standard threaded 2" and reinforced with metal ring.
ADVANTAGES
Full operating range of up to 42 m3/h with lifting height up to 22 m.
Resistant in aggressive environments.
Dissipates less heat.
Pumps high performance and efficiency.
Reliable, silent and resistant.
Designed to last.
APPLICATIONS
Pumps self-priming centrifugal high performance.
Incorporates a pre-filter of great capacity.
Engine completely isolated from the water.
Pump very quiet and reliable.
Designed for the recirculation and filtration of water in swimming pools, domestic and residential.
PUMP FEATURES
Pump body and a threaded pre-filter made of technopolymer reinforced with glass fibers.
Cover pre-filter made of transparent polycarbonate and anti-oxidation to ensure constant visibility.
Filter of nylon.
Turbine made of technopolymer reinforced with glass fibers, designed to ensure a total coverage and insulation of the motor shaft from the pumped liquid.
Diffuser of technopolymer reinforced.
Mechanical seal of carbon, alumina, NBR and AISI 316.
O-rings on the pump body in AISI 316.
Plugs of butterfly for the filling and drainage, are not required to use tools to disassemble them and reassemble them.
DIMENSIONS DAB EUROSWIM 300T

Flow rate m³/h (at 10 mca)

32 - 36 m³/h

Power

3

Current

Three-phase

Variable speed

No