 
Developer TORO TMC-424 FOREIGN
Combines a customizable controller sophisticated features with a great simplicity of use. Supports from 4 to 24 stations using modules of 4 or 8 stations. Monitors up to three independent sensors and is compatible with flow sensors on the Toro TFS Series.

Comes protected with a casing special for placement in outdoor areas.
+ shipping costs, see
here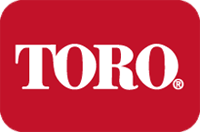 Station count modularity
Increases the flexibility and reduced inventory - modular from 2 to 12 stations in increments of 2 stations.
Detection of flow
Monitor and react to system leaks or breaks.
Up to 4 connections master valve or pump start
Options for connection of up to four relays on master valve or pump start using modules TSM-4F or TSM-8F.
Two levels of protection against overloads
Modules protection against overload standard or high options to meet regional lightning protection.
Run times in minutes or seconds
Allows you to set watering times of less than a minute provides efficient watering for planter boxes, cycles of nebulization, nursery, or cycles of refreshment.