 
Dolphin Wave 100
3 cleaning cycles: 4, 6 and 8 hours.
Cleaning coverage: bottom, walls and waterline.
Includes trolley and remote control.
Perfect for pools up to 25 metres in length.
+ shipping costs, see
here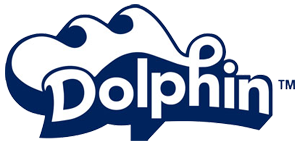 Dolphin Wave 100 pool robot: Efficient cleaning for medium size pools
The Dolphin Wave 100 pool robot is the perfect solution for efficient cleaning and maintenance of medium-sized pools. This robot features advanced technology that allows you to perform a thorough pool cleaning in record time, leaving the water crystal clear and free of debris.
The Dolphin Wave 100 is designed to be easy to use, with an intuitive interface that allows you to program and control the robot with ease. In addition, its intelligent navigation system ensures complete coverage of the entire pool surface, even in hard-to-reach areas.
With a compact and rugged design, the Dolphin Wave 100 is durable and wear-resistant, ensuring a long service life and minimal maintenance. In addition, its high-efficiency filtration system ensures optimal cleaning without the need for additional chemicals, making it an environmentally friendly and economical choice for pool care.
Dolphin Wave 100: The robot for medium-sized pools that ensures optimal and efficient cleaning
Main features Dolphin Wave 100
Active Brushing
Intense brushing that removes algae and bacteria
Waterline cleaning
Máxima eficiencia en superficies verticales para una limpieza óptima de la línea de flotación
Dual traction motor
Great maneuverability and traction power for a perfectly clean pool
Caddy
For easy handling and storage
Wave 100 technical features
Dual motor and dual brush system: better maneuverability and increased traction.
Internal gyroscope for precise automatic navigation.
CleverCleanTM scanning system ensures complete pool coverage and cleaning.
Includes Swivel® system that prevents cable tangling.
Energy efficient operation: automatically shuts off at the end of its cleaning cycle for energy savings and safety.
Plug-n-play installation: no special pre-installation required.
Three filtration options for the collection of all types of dirt and debris, from sand to leaves.
Full filter bag indicator.
Delayed start function, which allows the dirt to settle before the cleaning cycle begins.
Automatic programs: Regular (bottom and walls), Ultra Clean (deep cleaning), Water Line (special for walls and waterline) and Lap Pool (special for rectangular pools).
Remote control and trolley included.
Dolphin Wave 100 technical specifications
Maximum pool size

25 m
Cleaning cycle
4,6 y 8 h
Cleaning coverage
Bottom, walls and waterline
Brushing

Double active brushing
Filtration system

50, 70 and 150 micron bags
Suction speed

17 m³/h
Forward speed

15 m/min
Navigation and maneuverability

Clever Clean scanning system and dual motor drive system
Motor protection

IP 68
Power supply

Digital shift mode

Input: 100-250 AC voltios

50-60 Hertz

180 watts

Output: 24 VDC

Caddy
Included
Remote Control
Includes manual control, cleaning and delay programs.
Cable length

30 m
Robot weight

12 Kg
Dimensions

40 x 40 x 30 cm
Discover the superior cleanliness of the Dolphin Wave 100