The electric chain saw ECHO CS-2400 is ideal for any task from cutting or felling, if it's got an electric current. For use in the construction, in the diy or fire wood for the fireplace.
VAT included
Entrega en 3-5 días (ESP y POR) / 5-7 días (FRA)
Distribuidor: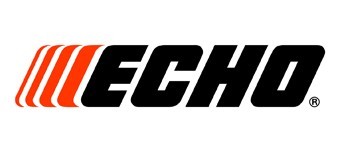 FEATURES OF THE CHAINSAW ECHO CS 2100/40:
Responds to to rules and more demanding for jobs in sensitive environments.
Excellent power to weight ratio which gives it maximum manoeuvrability and comfortable travel

Responds to the regulations more demanding in terms of sound level, so that the electric chain saw ECHO CS-2400 is ideal for work in sensitive environments

Thanks to its built-in technology low vibration, is maintained within the vibration levels set by the Directive 2002/44/EC, allowing to work comfortably for long hours

Electric model, is a solution that is clean, quiet, and lightweight, ideal for light work if you have electric current

Electric Motor quiet, clean and lightweight, it offers more power than the equivalent models in the market

The electric chain saw ECHO CS 2400 has automatic brake chain, which significantly reduces the rebound effect, providing greater comfort for the user. It is also very lightweight and its excellent power to weight ratio guarantee the manageability and comfort

For use in construction, for diy, or for cutting firewood

Silent, especially suitable for use in residential areas and in the home, clean and light

Easy maintenance, allows you to change the chain and the sword without tools

Gear metal of great resistance

The products ECHO are manufactured under the highest standards of quality and performance

ECHO offers in Spain general guarantee of the manufacturer of 5 years for all of their machines with an internal combustion motor 2T and the Battery's Series 50V (2 years for professional use), as well as a 2-year warranty for the batteries of the Battery Series 50V (warranty conditions may differ depending on the country or maintenance contracts, as is the availability of models, colors, technical specifications and accessories.)