Dolphin PoolStyle Plus pool cleaning robot
Ideal for pools up to 10 meters in length.
Cleaning of bottom and walls
Basket filtration with spring filtration panels
Convenient and affordable price
Distributor: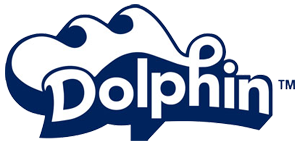 Buy Poolstyle Plus pool cleaner
The Dolphin Poolstyle Plus pool cleaner belongs to the Dolphin Poolstyle range.  With one of these pool robots you will get an exceptional experience with the peace of mind that the pool robot will leave your pool clean and crystal clear.  
The robots in this range stand out for their active brush, the filtration system using spring filtration panels and the high debris retention capacity. 
It is an affordable range of pool cleaners that provides excellent value for money. A simple and accessible way to have clean, crystal clear and disinfected water. They incorporate some of the world's most advanced scanning and cleaning technologies.
Relax and enjoy while the robot cleans your pool
Why choose the Dolphin Poolstyle Plus robot
Suitable for pools up to 10 meters in length
15 meter cable 
Bottom and wall cleaning
Active front brush
2-hour cleaning cycle
Clever Clean scanning system
Basic power supply ON/ OFF
Basket with spring filters
2 year warranty 
The Dolphin Poolstyle Plus cleaner features an active front brush that rotates at twice the speed of the robot to tackle stubborn embedded debris. 
It incorporates the Easy-Clean basket with spring filters, ideal for the collection of dirt such as leaves, insects...
It features the CleverClean™ scanning system, which uses advanced navigation software ensuring total coverage of the pool, tracing the most efficient route.
Dolphin Poolstyle Plus Features
Dolphin Poolstyle range pool cleaner comparison 
| | | |
| --- | --- | --- |
| | | |
| | POOLSTYLE PLUS | POOLSTYLE 35 |
| Ideal pool length | Pools up to 10 meters in length  | Pools up to 12 meters in length  |
| Cleaning coverage | Floor and walls | Floors, walls and waterline (side sweep) |
| Cycle time | 2 hours | 2 hours |
| Cable length | 15 m | 18 m with swivel |
| Active brushes | 1 front | 2 (front and rear) |
| Filtration | Basket Easy-Clean spring filter   | Combined spring and ultra-fine basket + 2 ultra-fine filters |
| Nº. of motors | 1 traction motor and one suction motor | 1 traction motor and one suction motor |
| Remote control | No | No |
| Clever Clean scanning system | Yes | Yes |
| Transport trolley | No | Yes |
| Suction flow rate | 15 m³/h | 17 m³/h |
| Weight | 6,5 kg | 7,5 kg |
| Warranty | 2 years | 2 years |
Video limpiafondos gamma Poolstyle
Anonymous customer published the 29/07/2020 following an order made on 23/07/2020
Perfecto